Unapologetically Sensitive Podcast – Flourishing As A Highly Sensitive Person (HSP) During Times of Stress
During times of stress, the Highly Sensitive Person can fare better than the other 80% when we cultivate environments that help us flourish, as well as being mindful about what we consume. Overstimulation can look like anxiety, and HSPs can be misdiagnosed with anxiety & depression. Alane talks about optimal levels of stimulation, and she believes that prevention for anxiety is the key. She shares what she does to prevent anxiety.
Often I am interviewed and have the opportunity to teach online or in the press about highly sensitive people – adults and children. Some of these resources are available on this page.
I hope you enjoy the opportunity to learn more about me and the mission I share with my mentor, Dr. Elaine Aron: Educate, help, and improve the lives of highly sensitive people everywhere.
Differential Susceptibility – that scientific term that means improving the environment and experience of HSPs and HSCs (orchids) will improve their lives dramatically – makes EDUCATION all important.
Please accept these offerings as a taste of our work. And… go out and spread the word. Talk about sensitivity in your community and especially watch out for those orchid children who need our help to find their superpower through the shame and criticism they are likely experiencing from our culture..
THE MARIN INDEPENDENT JOURNAL
San Rafael psychotherapist helps highly sensitive people in a chaotic world
By KATE FITZSIMMONS |
PUBLISHED: April 18, 2019 at 5:55 pm | UPDATED: April 21, 2019 at 7:59 am
Mental health is taking a beating lately, with all the conflicts around politics, health care, the climate, getting into the best schools, the list goes on. Alane Freund, a licensed psychotherapist with a practice in San Rafael, knows it can feel even worse for someone who is highly sensitive. According to estimates, 1 in 5 people are considered highly sensitive people. The sense of chaos or of being overwhelmed can lead to feelings of anxiety, PTSD and even depression.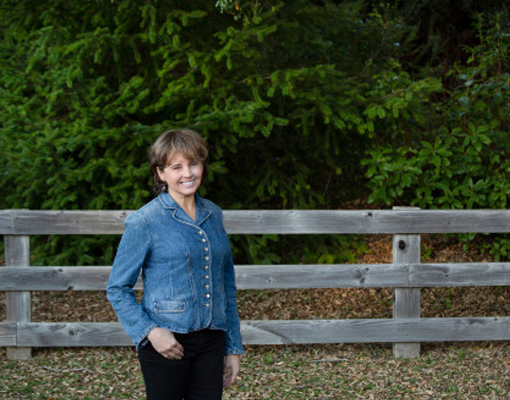 Alane Freund at Heart & Mind Equine in Woodacre. (Mary Small/Mary Small Photography)
Freund explained: "Highly sensitive people have a finely tuned nervous system. It's a trait that's been documented in 100 species, from fruit flies to pumpkinseed fish to humans. In our species, a highly sensitive person would have been the one to smell the first ripe fruit as a gatherer, or hear the first twig snap to alert the village of invading danger. They became the shamans and healers. They made it possible for the tribe to function."
Freund provides workshops and trainings for parents and teachers so they understand that highly sensitive people are different. They process information deeply, often reflecting on it before acting, experience emotions viscerally, can become overstimulated by noise and light, and feel deep empathy toward other people's needs.
She is always striving, through workshops and presentations to ensure more parents and teachers recognize the signs of high sensitivity in children. "Children who are shamed for their sensitivity, by peers or others, need support in understanding their own reactions. If parents are taught to honor and understand their children's sensitivities they will be far less likely to be seen as inhibited, fearful or stigmatized."
"When something goes wrong, in a personal interaction," Freund continued, "a highly sensitive child can experience it as personally painful. If we can teach them to recognize that it is a good thing to be empathetic, and that they need to practice self-care, they reduce the stress."
For a horsewoman from Oklahoma, who trained her first pony at the age of six, Freund's mission in life, to elevate knowledge and understanding for highly sensitive people, might seem an odd choice. In fact, through her 25 years in practice, she's melded the two culminating in the Heart and Mind Equine program. Certified by the Equine Assisted Growth and Learning Association, Freund works with rescue horses, highly sensitive beings in their own right, to help children and adults recognize and better understand sensitivity, as well as their own strengths and challenges in social situations. To learn more: http://www.heartandmindequine.com/about-workshops/
PHOENIX HELIX EPISODE 74: HIGHLY SENSITIVE PEOPLE AND AUTO
IMMUNE ISSUES WITH ALANE FREUND
What Does It Mean to Be Highly Sensitive?
Are you easily overwhelmed by bright lights and strong smells? Do you get rattled when you have a lot to do in a short amount of time? Do you make a point of avoiding violent movies and TV shows? When you were a child, did your parents or teachers see you as sensitive or shy? Then you might be a Highly Sensitive Person (HSP), along with 20% of the general population. Dr. Elaine Aron started researching this trait in the 1990's, and my hunch is that the percentage is much higher among people with autoimmune disease. I first heard this term when I saw a meme on the internet called Highly Sensitive Introvert Bingo. When I got "blackout bingo" I got curious.
(Note: introversion and HSP are two separate traits, and you can be a highly sensitive extrovert as well.) My guest today is Alane Freund, LMFT, a psychotherapist who specializes in working with highly sensitive people. She's going to teach us what this term means, and if we fall into this category, how we can reap the benefits and overcome the challenges.
Motherhood: It Takes a Village with Alane Freund, LMFT
By Julie Cusmariu – August 29, 2018
There is so much value to gain and research shared from Alane Freund, LMFT, in this conversation that impacts us all. The people we meet daily, people like you and me. Teachers, parents, physicians, therapists, caregivers, neighbors, friends, and of course, our children in their classrooms, with their friends, in their community, and at home.
May you receive much benefit and share it with those you know who will also gain from hearing about this topic.
In this conversation Alane shared the 5 things HSPs (Highly Sensitive People) need to do to flourish (the FIVE to THRIVE,) how high sensitivity is often a misunderstood trait and is often misdiagnosed, and Alane even took us through a 20 second experience to lower our arousal level and help our children do the same.
Here's to honoring your sensitivity, and the sensitivity in the children you know and nurture.
Parenting with Ease Webinar
Attention Parents of Highly Sensitive Children (HSP)! Check out the Parenting with Ease Summit hosted by Kelly Lash to hear parenting expert Alane Freund, LMFT, speaking about how to support your highly sensitive child (and the parents who live with them!)